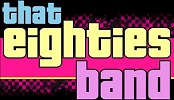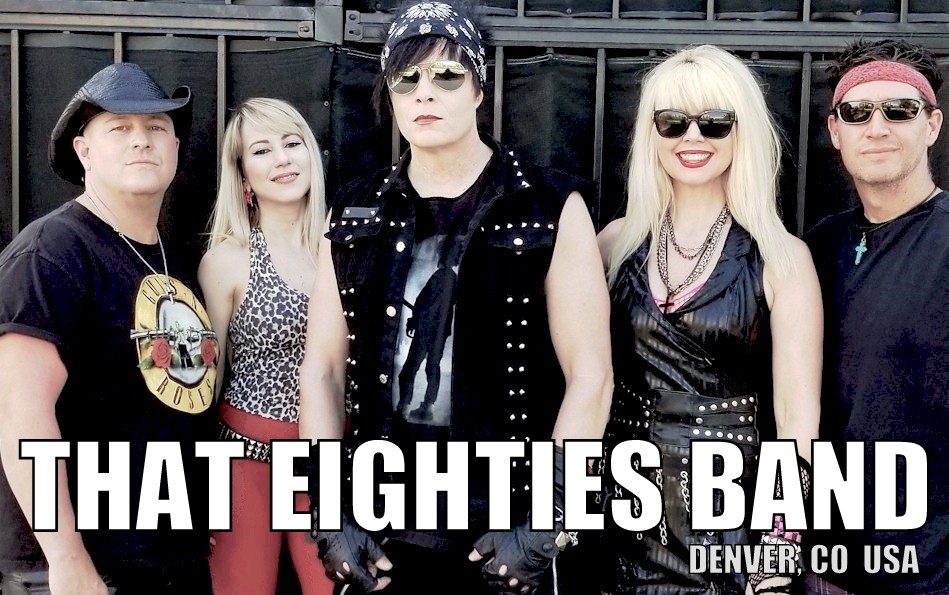 Denver is home to That Eighties Band, one of the most popular 80's tribute bands in America. The group has performed at over 1,600 concerts across the United States. Past clients include Google, Disney, The Denver Broncos and many more. They have been featured in numerous magazines, radio programs, and TV shows, including HGTV's H0USE HUNTERS. CBS named them the top cover band in Denver.
[ MORE INFO ]


We have been forced to cancel several shows due to Covid-19. The following is our current schedule as of 4/1/2020
* * * *
4/11/2020 @ Private Event
5/1/2020 @ Hoffbrau
5/2/2020 @ Hoffbrau
5/9/2020 @ Washingtons
5/22/2020 @ Viewhouse Centennial
6/4/2020 @ FlatIron Crossing
6/5/2020 @ Brothers Bar & Grill
6/6/2020 @ Private Event
6/12/2020 @ Parker Days



3/11/20
House Hunters Fan Favorite
The House Hunters episode featuring the band was chosen as a "Fan Favorite"! HGTV reaired it last night. Viewing info here. Thank you HGTV for exposing the band to literally millions of your viewers!

2/25/20
Buffalo Rose Sold Out
Our show 2/28/20 at Buffalo Rose is sold out! That is almost 700 tickets. Thank you!

2/06/20
Happy Birthday Amy
Happy birthday to our keyboard player Amy.

1/30/20
Mission Ballroom
Soundcheck at The Mission Ballroom in front of their massive video screen. Awesome venue!

12/28/19
Bass Solo
Here's a video from our bass player.

12/12/19
Loveland
They made a huge banner for our show Saturday night. Very cool!

12/5/19
Mile High Stadium
Before our show last night at Mile High stadium.

10/31/19
Happy Halloween
We hope you have a great one.

©2003-2020 THAT EIGHTIES BAND
DENVER, CO

That Eighties Band, That 80's Band, 80's Tribute Band, The Eighties Band, The 80's Band, Travis LeRoy, Denver, Colorado, Cover Band, Wedding Band, The 80's Band, 80's cover band, Corporate Entertainment, Wedding Entertainment