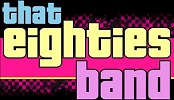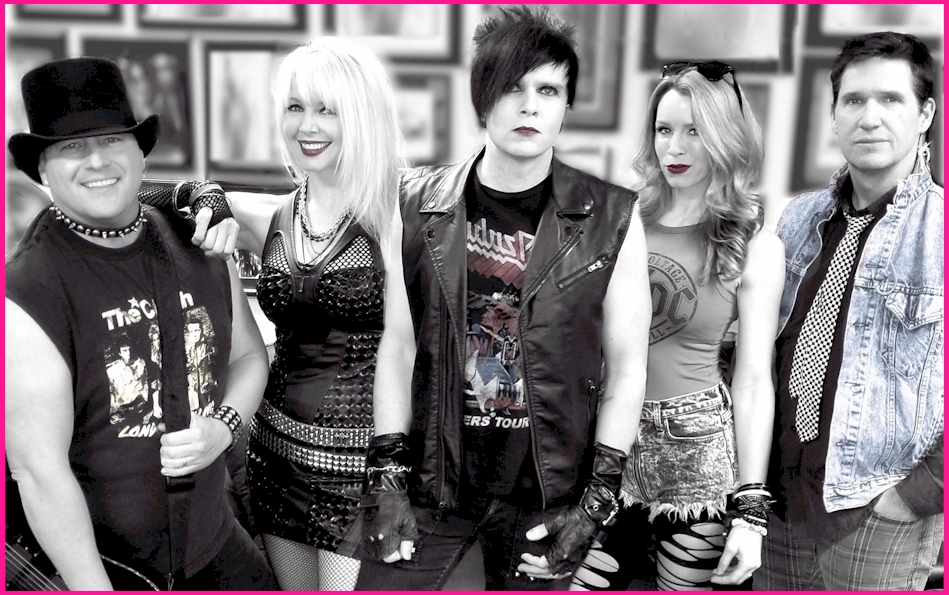 Denver is home to That Eighties Band, one of the most popular 80's tribute bands in America. The group has performed at over 1,600 concerts across the United States. Past clients include Google, Disney, The Denver Broncos and many more. They have been featured in numerous magazines, radio programs, and TV shows, including HGTV's "House Hunters". CBS named them the top cover band in Denver.
[ MORE INFO ]


7/19/2019 @ Guild Mortgage Party
7/23/2019 @ Private Event
7/25/2019 @ Highlands Ranch
7/27/2019 @ Private Event
8/2/2019 @ Festival Fridays
8/3/2019 @ Bike Fest
8/7/2019 @ Band on the Bricks
8/9/2019 @ Wheat Ridge Carnation Fest
8/10/2019 @ Private Event
8/14/2019 @ Private Event



07/17/19
LONE TREE, CO
Here is a short cell phone quality video from our first show at Brother Bar this weekend.

07/10/19
NEW PICS
Just posted some pics from some of our Summer 2019 shows.

06/20/19
HAPPY ANNIVERSARY
Martha just had her 1 year anniversary with That Eighties Band. We are very proud to work with such an amazing performer and all-around nice person.

05/16/19
FORT COLLINS
Here is a live video from our first show ever in Fort Collins.

05/03/19
SOLD OUT!
Our show tonight at The Buffalo Rose is sold out. Thank you to everyone who bought tickets.

04/11/19
SUMMER SCHEDULE
We just released our Summer Schedule. Hope to see you out there!

03/07/19
PARADISE CITY
Here's a short video from our show last week.

02/06/19
HAPPY BIRTHDAY AMY
Happy birthday to our keyboardist. FYI Reserved seating for our show at 2/8 Nissis is sold out, but there will be some GA tickets the day of show.

©2003-2018 THAT EIGHTIES BAND
DENVER, CO

That Eighties Band, That 80's Band, 80's Tribute Band, The Eighties Band, The 80's Band, Travis LeRoy, Denver, Colorado, Cover Band, Wedding Band, The 80's Band, 80's cover band, Corporate Entertainment, Wedding Entertainment