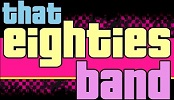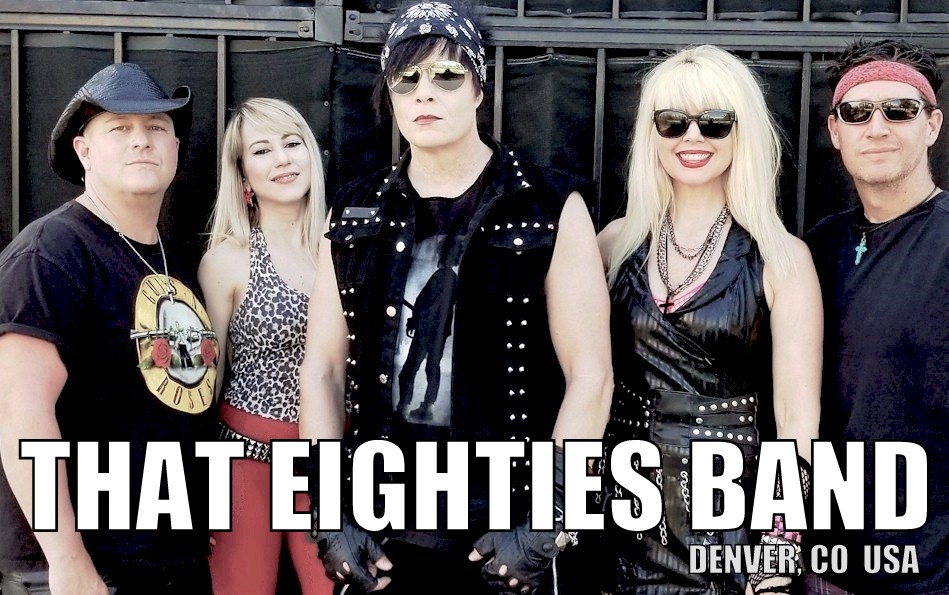 Denver is home to That Eighties Band, one of the most popular 80's tribute bands in America. The group has performed at over 1,600 concerts across the United States. Past clients include Google, Disney, The Denver Broncos and many more. They have been featured in numerous magazines, radio programs, and TV shows, including HGTV's H0USE HUNTERS. CBS named them the top cover band in Denver.
[ MORE INFO ]


We have been forced to cancel several shows due to Covid-19. The following is our current schedule as of 3/8/2021
* * * *
Friday, March 19, 2021




3/20/2021 @ Hoffbrau
4/2/2021 @ Tailgate Tavern
4/3/2021 @ Tailgate Tavern
4/17/2021 @ Private Event
4/24/2021 @ Private Event
5/7/2021 @ Wide Open Saloon
5/8/2021 @ Wide Open Saloon
5/21/2021 @ Hoffbrau
5/22/2021 @ Hoffbrau


1/29/21
Concert Update
We have some upcoming public shows. Most have some sort or restrictions or limited capacity. As always, our most current schedule is right here.

8/14/20
New Video
Travis covering "Cuts You Up" by Peter Murphy and trying to recreate his awesome video.

7/03/20
New Video
Here's our singer covering a Queensryche song just for fun.

4/24/20
Latest Video
Here's a video from our last show before the virus shut everything down. We look forward to seeing you ASAP.

4/5/20
New Journal
I posted a new journal entry.

3/11/20
House Hunters Fan Favorite
The House Hunters episode featuring the band was chosen as a "Fan Favorite"! HGTV reaired it last night. Viewing info here. Thank you HGTV for exposing the band to literally millions of your viewers!

2/25/20
Buffalo Rose Sold Out
Our show 2/28/20 at Buffalo Rose is sold out! That is almost 700 tickets. Thank you!

2/06/20
Happy Birthday Amy
Happy birthday to our keyboard player Amy.

1/30/20
Mission Ballroom
Soundcheck at The Mission Ballroom in front of their massive video screen. Awesome venue!

©2003-2020 THAT EIGHTIES BAND
DENVER, CO

That Eighties Band, That 80's Band, 80's Tribute Band, The Eighties Band, The 80's Band, Travis LeRoy, Denver, Colorado, Cover Band, Wedding Band, The 80's Band, 80's cover band, Corporate Entertainment, Wedding Entertainment