11/30/2020
Things are pretty slow in the concert world. We are hoping things get closer to normal in 2021. We have been doing some stuff behind the scenes, but there is not a lot of music news to report at the moment. Iíll share a quick personal story in the meantime. After having a kidney stone attack in 2019, I quietly started a 16 month experiment with my diet. I increased my water intake, significantly reduced sugar, salt and meat, and eliminated alcohol 100%. Iíve had pretty good results. No new kidney stones so far, and Iím getting close to where I was in 2010, which was part of my goal.
08/02/2020
Slowly we are starting to get back to playing some shows. People have been very creative in how they put them on. For example, we are doing a drive in show on Sunday. It is good to be getting back. Hopefully it will continue.
I have always enjoyed video work. Recently I did my first scripted video. I sang, shot and edited it all myself. It is a cover of "Cuts You Up" by Peter Murphy. He is one of my favs. Nobody can touch what he did originally, but I tried to recreate his video. It was a fun project.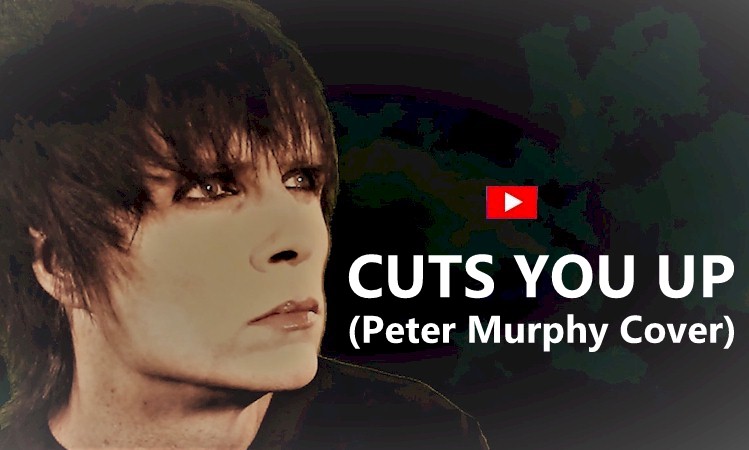 12/28/2019
It's has been a while since I updated. 2019 has been a really amazing year for the band. Tons of great concerts. We have met so many new people, and enjoyed seeing our existing friends who have come to our shows. I hope 2020 is a great and safe year for you.
In this band, I wear a lot of hats (singer, manager, truck driver, web developer and more ha ha). At my core, I am a bassist. I bought a 6-string bass for Christmas. I have not had one since I was in my early 20's. I love it. Here is a video I made.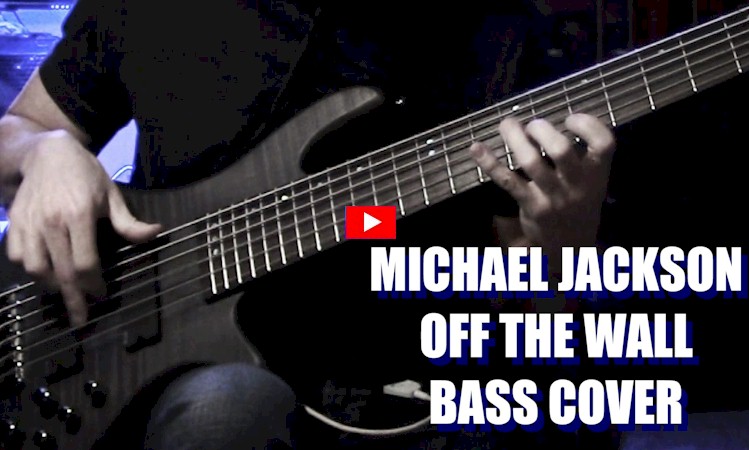 06/04/2019
Here are some photos from our wedding on 5/31/19. We were married at The Heceta Head Lighthouse on the Oregon coast. Our immediate family members were in attendance. Amy looked beautiful.

05/16/2019
Here's a video from our first show ever in Fort Collins (5/11). Thank you SO MUCH to the 750 people who bought tickets and made it a great night!

05/09/2019
Our dog Charlie died Monday. We are heartbroken. He was a rescue dog who had a rough start in life. The instant I met him, I told Amy "He's our puppy". I don't think I've ever made a faster decision about anything. He quickly became a part of our family. He even got a little famous by starring in H0USE HUNTERS with us. Most importantly, he was my friend. Pretty much every Sunday night, he and I would drive the back country roads to pick up a Domino's pizza, listen to Tom Petty, and enjoy some quality time. Thanks for coming into my life buddy. Gonna miss you.

05/05/2019
On Monday 5/6 at 8:45AM MST, I will be doing an interview on Good Day Colorado (KDVR-TV Fox 31). They asked to speak about my skin cancer journey and its impact on my life as a professional musician. It is part of the American Academy of Dermatology's national skin cancer prevention campaign. I caught mine early, and I am OK, but I'm very happy to help raise awareness about this issue. For more information, you can visit www.aad.org/public/spot-skin-cancer

04/11/2019
We're excited to release our Spring/Summer public concert schedule. Many of these are free and all-ages. You can always see the latest schedule right here on this site. We are very thankful to be invited to play so many great shows. Hope to see you out there!

04/04/2019
I would like to introduce you to Panda, our newest family member. He is part of a group of 6 dogs brought here from Washington, courtesy of the Japanese Chin Rescue. Tina and her volunteers at CJCR help so many dogs. They are truly angels on earth. Panda is 4 months old and 4 pounds of unstoppable energy.

02/22/2019
Here's a short video a friend took of us on Saturday during our show at Hoffbrau. Our singer Martha really is a rock star, and James is tearing it up on the drums!

01/04/2019
Amy (our keyboard player) and I have been dating for 10 YEARS! I am so lucky to have her in my life. On New Year's Eve, I asked her to marry me, and she said "yes". We are very excited to start this next chapter together.

12/29/2018
It has been a while since I updated here. When I first started this journal, Facebook, Instagram, etc were not around. These days, most people seem to post updates on social media...me included. Still, I like to post here when I can, and hope to continue doing so.
2018 was truly a great year for the band. I am so blessed to work with such great players and people. I am very thankful for the nice people who book us, and come to our shows. 2019 is looking very strong.
On a personal note, Our dog Boops passed away yesterday. She was almost 16. To me, she is the best dog that God ever made. I got her when she was 8 weeks old. She was my first Pekingese. She inspired us to foster or adopt 5 homeless Pekingese's over that last several years. This is something we will continue to do in her memory. Thank you Amy for being a great dog mom for the last 10 years. Thank you God for giving me the privilege to take care of her. I think dogs go to heaven, and I will see her again. Until then, I'm really going to miss her. I love you Boops.

02/21/2018
As some of you know, Amy and I were featured on H0USE HUNTERS on HGTV. The episode followed us on our search for our dream house. There was an appearance by That Eighties Band as well. The episode premiered live on Jan 5 and has been seen by 3 MILLION people so far. It was a really cool experience. You can catch it on-demand or when HGTV re-airs it. You can also watch the episode below.
A FEW PICS OF THE NEW HOUSE

01/03/2018
BIG NEWS! Amy and I bought our dream house about 6 months ago. We had to keep it a secret until now. Why? Because we auditioned for a show called H0USE HUNTERS on HGTV, and they selected us for our very own episode! They filmed us over 5 days last Fall. It is premiering world-wide on Friday Jan 5 at 8PM MST, and on reruns and on-demand after that. The episode is called Colorado Farmhouse Rock. There might even be an appearance by That Eighties Band. H0USE HUNTERS attracts 25 million viewers per month, so this is huge exposure. Hopefully the editing makes us look like nice people (we have not seen it yet). More details soon.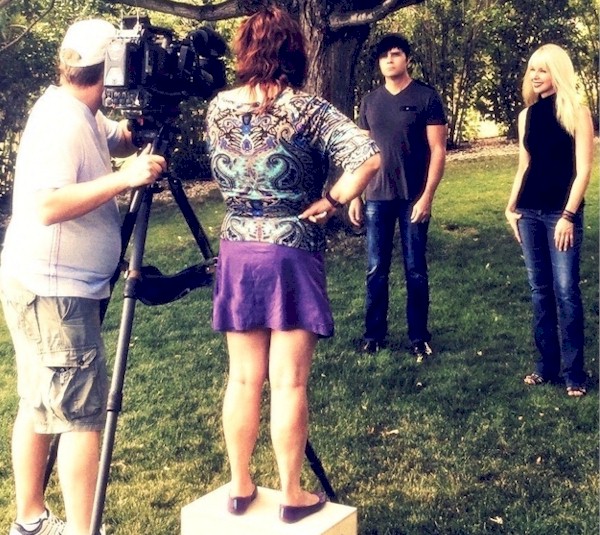 11/22/2017
Happy Thanksgiving. We have been playing a ton. We only have a few more public shows this year. Would love to see you if you can make it. We are working on lot's of things behind the scenes. Will be excited to share everything with you soon! Here is a cool video from last week. It is us playing the same song, at the same club, on two different nights. Awesome crowds. I appreciate it so much and will never take it for granted.

07/07/2017
I have not done very well keeping up on this journal. I am going to do better. We are in the middle of our Summer schedule. The shows are going awesome. I cannot believe the size of some of the crowds! We are so fortunate. Here are some recent pics and vids.
VIDEOS

01/03/2017
Happy New Year to you. We are looking forward to 2017. Please check our schedule for the latest shows.
Lot's of news for me. In September, unfortunately, I was diagnosed with skin cancer. The great news...it is NOT life-threatening. Two weeks ago, I had a surprisingly invasive but completely successful surgery. I did not tell anyone about this because there were some unknowns, and I didn't want anyone to worry. I am going to be OK!
My grandma passed away on Dec 16. She was 95. Although this is very sad, she lived a remarkable life. She lived in her own house and drove a car well into her 90's. She was a sweet lady who never drank, smoked or said a curse word her entire life. I never heard her say a bad thing about anyone. She gets credit for introducing me to music. Some of my earliest memories are being so excited to play her piano when I was a kid. More importantly, she was my Christian role model. I will miss her like crazy, but I don't have even the slightest doubt that she is in Heaven.
There is still lots of good news happening. For example, we meet a really talented video producer who did a new impromptu video for the band a few months ago. It turned out really great. We also captured a video from our performance at The Oriental Theater in Dec. You can check out both videos below.
VIDEOS

09/09/2016
This Summer has really flown by. Thank you to everyone who came to see us. We played for over 30,000 people from June-Aug. We really appreciate that we still get to do this. It would be hard to summarize everything, but here are some cool highlights for now.
VIDEOS

06/04/2016
My dog Pebbles unexpectedly died Saturday. It is hard to write those words. 13 years ago was an exciting new beginning for me. A new job, a new city, a new home, and I started this band. A new dog was not supposed to be a part of this plan, but when I saw this cute 8 week puppy in the window looking at me, it was all over. I remember the ride home from the pet store like it was yesterday. She sat on my lap, staring at me the entire ride as we started our new adventure. Truly, she was the nicest dog I have ever known. She was always happy to see me, and never gave me the slightest trouble. Amy was a great mom to her for almost 8 years. I don't know what it is like to come to this house without Pebbles. I don't want to know. As this chapter of my life comes to a close, it causes me to reflect on many things. I will lean on God to help me through this, trusting that she is in a better place, and I will see her again. I'm going to always miss you baby.

05/04/2016
That Eighties Band performed several songs clips on Fox TV in April. We were helping promote the Paramount Pictures movie "Everybody Wants Some". We got to hang with the actors for a bit. Here is a short clip.
We had a big show in Las Vegas recently. Very cool. I got to catch up with one of my very best friends Scott Haskin. I had not seen him in a looooog time. He is a very accomplished composer and author based out of Vegas that you should check out.
Finally, as everyone knows, Prince died. Such a tragic loss. Truly, he was one of the best. This was our tribute to him the night after we found out.


01/21/2016

It has been way too long since I posted here. With Facebook, Twitter, Youtube, etc., there are so many places to keep up with. I've been doing my journal here for over a decade. I plan on posting here more frequently in 2016. Lot's of really cool things have happened. Some of the highlights:
We added some exciting new talent to the band. Emily, Lizzie and Gracie have done several shows with us, and they are doing such a great job. You can read about them here.
We have played some really cool venues, including Sports Authority at Mile High. We also flew to Indiana for a NYE show.
I completely redesigned this website to make it mobile friendly. If you are checking this out on your phone, hopefully it looks good. I am still working on getting my journal archives up here.
A few months ago, the guitarist from Quiet Riot played a few songs with us. As an 80's band, that was really cool for us. Here is a video of one of the songs.

06/16/2015

We are right in the middle of Summer. We are playing some really fun shows. By the time we are done this Summer, we will have played for tens of thousands people, all over Colorado. I wanted to show you what it is like to be on stage from our perspective. Here is a little video from our concert in Erie on 5/30/2015.
If you have seen us lately, you may have noticed that our singer Kristin has not been with us. That is because she and her husband Gary just had a baby! We are so happy for them. Kristin will be back with the band soon.

04/02/2015

It has been way too long since I have updated this! We have been playing some really cool concerts lately. Our 2015 schedule looks good. We would love to see you at a show.
It is hard for me to believe it has been almost a year since my accident. I am still working hard every single day to get stronger. It is tough, but I do my best not to dwell on it. I have many things in my life to be grateful for.
Here are some pics from some of our recent shows!

11/25/2014
Happy Thanksgiving. Last week we played an awards event honoring Anthony Rizzo from the Chicago Cubs. We met a lot of cool people.
On Sunday, The Denver Broncos invited us to play their pre-game concert. It was before The Miami Dolphins game at Sports Authority Field! That was awesome. Now we have done shows for every major pro sports team in Colorado (Broncos, Avalanche, Rockies, Nuggets, Rapids). That is a huge honor for us.
UPDATE: After two surgeries and almost six months of physical therapy, I was recently able to pedal a full rotation on a bike for the first time since my injury. This is pretty cool for me. I still have a long road ahead, but with hard work, and Godís guidance, I am looking forward to continued progress.

09/30/2014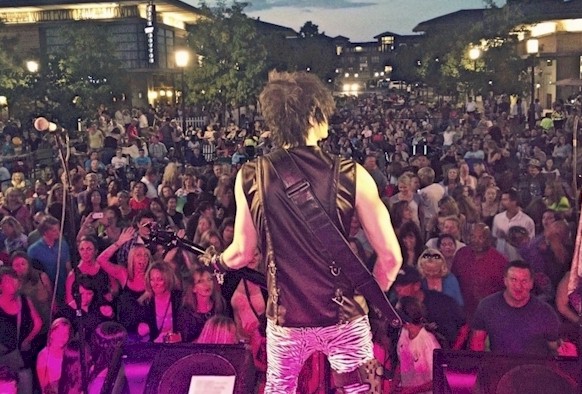 Thank you to everyone who came to our recent shows. It was so great to be back! Unfortunately, I need to have a 2nd surgery next week. During my recovery, my awesome band members will be covering our private events. Sadly, we have to cancel all public shows for about the next month. The best place to see our current schedule is here on our web site. My surgeon is one of the best in the world for my type of injury, so I am in good hands. I cannot wait to get back on the stage again.

08/28/2014
It has been a while since I posted. I wanted to give an update. Recovery from my accident has been slow, painful, and with setbacks. I still cannot walk without assistance, and cannot drive, but hopefully I am moving in the right direction. I am working hard in physical therapy to improve. We had to cancel the bulk of our Summer concerts, but we have been able to perform at select shows lately. I have to sit on a chair when we play. It will be that way for a while, but it is nice to be out there. I want to thank my band members for really stepping up. I also want to thank our friends and fans. I cannot tell you how much I appreciate the kind words and support I have received through all of this.
In my previous post, I mentioned that our dog Blanket was not doing well. We almost lost him, but he pulled through surgery. He is good as new, thanks in large part to the good people at Community Pet Hospital. I really appreciate them!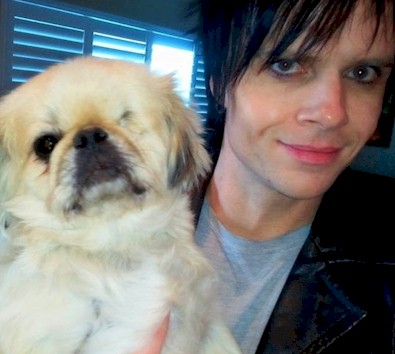 06/16/2014
SCHEDULE UPDATE
I was recently in a serious accident at the conclusion of one of our shows. I suffered a rare knee injury that will require major reconstructive surgery this week. We have had to cancel all shows since this the accident. Unfortunately, all shows for the next month have also been cancelled. After surgery, I will undergo a lengthy rehab period, during which I hope to be able to perform in some capacity. On top of all of this, our dog Blanket went into emergency surgery this week and has been in critical condition. God never gives us more than we can handle, but Amy, Blanket and I would appreciate your prayers. I'll miss everyone, but I look forward to getting back to performing ASAP.

03/19/2014
Our dog Sammy died Monday night. He was homeless when we adopted him 4 years ago. He became a big part of our family. He had a gentle soul. He was so happy to live with us. He LOVED Amy. I have never seen anything like it. All he wanted to do was be with her. When she was gone, he would spend most of his time looking at the door, waiting for her to come home.
He had a bad heart the whole time we had him. We did absolutely everything possible to manage his condition. He was so strong, and only wanted to please. He never gave us a bit of trouble. I thank God he did not suffer long. I am glad we were there for him all the way to his last breath, but it is something I wish I would never have had to witness.
Sammy, you left a big paw print on my heart. I know I will see you again. Until then, God bless you little man. Here is my tribute to you.

03/12/2014
Our 2014 schedule is awesome! You can see it here. It still blows me away that we receive so many great booking requests. I wish we could play every show we are offered. This is a very fortunate place for us to be, and we are truly thankful. Speaking of shows, we have a big one this Saturday.
If you have not seen them yet, below are a few pics our friend Marguerite took of us. She did a great job.

01/31/2014
We have played some pretty cool venues the last few weeks. We played at Sports Authority Stadium (home of the Denver Broncos). They gave us a tour of the stadium before the show. Then we played a private party at The Pepsi Center. Our dressing room was the locker room that visiting NHL teams use when they play at The Pepsi Center. Finally, we did a huge 80's party at The Exdo Center. Very fun. Here are a few pics from the shows.

01/06/2014
Happy New Year! 2013 was a great year for the band. We did almost 100 shows, and played for thousands of people across the country. If you came to any of those shows, thank you! I met so many nice people this year. I have said this many times...I feel like the most fortunate person in the world to get to play so many fun concerts. I am hoping 2014 will be even bigger and better. We have some pretty cool things in the works. More on that in a future post. For now, here are a few pics from our New years Eve show.

11/05/2013
Fun gigs lately. We played at Trickeration XI at The Ginn Mill for the 6th or 7th time. They ALWAYS put on the best Halloween party. We also performed at The Wynkoop 25th Anniversary party. Colorado Governor John Hickenlooper was there and was nice enough to talk to us for a minute. We also just got back from a show in Kansas City. It was a wedding for our good friend Chris (organizer of Crawl For Cancer). Chris is a true friend and I am so happy for him. Here are a few pics.

10/14/2013
We get to do so many cool things in this band. Last week, we performed at Disney World in Orlando, FL. It was the 30th Anniversary for The Children's Miracle Network Hospitals (CMNH). The CMNH was started in 1983 by Marie Osmond and John Schneider (star of The Dukes of Hazzard and Smallville). They have raised 4.7 BILLION dollars so far! We had the pleasure of meeting both of them. They could not have been nicer. In fact, they were truly inspiring. The event we played was hosted by Nick Cannon (host of America's Got Talent). It honored kids from every state who had overcome very serious illnesses. We had the opportunity to perform for all of these kids, and a lot of celebrities. We were treated first class the entire time (thank you Kelli and your wonderful staff/volunteers). This was one of the highlights of my music career. As a Christian, it was probably the most rewarding music event I have ever been a part of. Here are a few pics.


08/14/2013
This has been one of the busiest Summers ever! I really should have posted more updates. Here are a couple of cool things that happened. We recently went to New Mexico for a really cool show. The Mayor of Bloomfield gave me a key to the city. What an honor. Thank you Mr. Eckstein!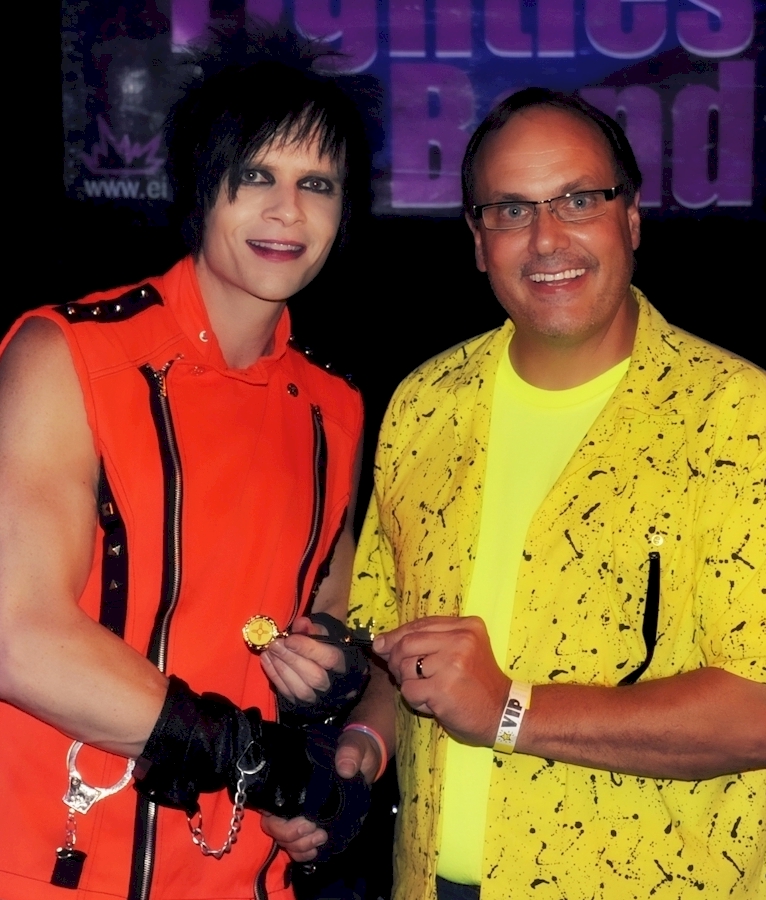 Also, I did a TV interview for our Colorado Springs show. You can see a rough clip of it here below.


05/22/2013
We have a lot of awesome concerts coming up this Summer. Most are free and all ages. We are still playing clubs and private events, but here are some other places you can catch us. Thanks for all your support! (Full schedule here)
06/01/13 : City of Erie Summer Concert
06/15/13 : 29th Street Mall, Boulder
06/20/13 : *Do at The Zoo, Denver Zoo
06/21/13 : Orchard Town Center Concert, Westminster
06/28/13 : Rock Bottom Concert Series, LODO
07/09/13 : Crescent Amphitheatre, Englewood
07/10/13 : Band on the Bricks, Boulder
07/13/13 : Loveland BBQ, Bands & Brews, Loveland
07/26/13 : First & Main Summer Concert, Colo Springs
07/31/13 : Elway's Concert Series, Cherry Creek
08/03/13 : Larimer County Fair
08/17/13 : *Crawl For Cancer, Denver
09/05/13 : *Ragnar Relay, Cooper Mountain
09/07/13 : Superior Chili Fest, Superior
09/14/13 : Summerset Festival, Littleton
*Need to buy tickets/register for this event

04/06/2013
Sometimes this business is crazy. Last week, our guitar player Mick broke his arm. He is out for a few weeks. I have never cancelled a show in this band, and did not want to start now. The show must go on. Our friend Brian has stepped in and done a brilliant job covering guitars and bass. I am playng guitar as well (my time as guitarist for the metal band Moore is paying off).
Last week we did a show for Mountain Dew and Breckenridge. It was a super cool venue called The Riverwalk Center. We took a couple pics. It is nice being on such a big stage


03/11/2013
Things have been so busy lately, but in a good way. Lot's of cool shows and I have been integrating a new sound system for the band. Amy and I managed to get away to Florida for a few days. Here are a few pics. Thanks for stopping by. I appreciate you big!

01/09/2013
We just posted our 2013 schedule. 75 shows so far. More to come. Our official schedule is at www.eightiesband.net/calendar. It will always have the most current information. We are very fortunate to be booked so much. If you have seen us in the past, we truly appreciate YOU! Hope to see you in 2013.
I also wanted to mention...Almost 18 years ago, I adopted a kitten. I named him Calvin. He has been with me every single day since then. In October, he was diagnosed with severe kidney failure. We gave him the best medical care around, and a lot of love. As a result, he had a great few months. He recently took a turn for the worse. On Christmas Eve, he died peacefully in my arms. I am heartbroken. I want to thank Amy for helping me take care of him. We had to give him fluid injections 3 times a week, and I could not have done it alone. I also want to thank God for being with me during this difficult time. I made a little tribute video for Calvin to honor a life well lived. He will be missed very much.

10/04/2012
It has been a while since I updated. Last month, we flew to Tampa to play at the RNC. We are not a political band, but we were excited to bring our show to Florida and witness such a huge event. We played the 2008 RNC in Minneapolis, so it was cool to be back.
A few weeks ago, we played a wedding for Warren Buffett's family. Sometimes I cannot believe the things we get to do in this band.
Congrats to my friend Fes, who just signed with the Chicago Bulls. Nice job! Here are some band pics from the last few weeks.

08/01/2012
In the last month, we have been fortunate to play for over 30,000 people! If you came to Loveland, Erie, Boulder, Commerce City, Westminster, or any other show this month, thank you VERY much. You have made this our best Summer ever! Here are a few pics from the recent shows:
Here is a video clip of us on the jumbotron at The Colorado Rapids game on July 4. It was so cool!

06/26/2012
Things have been very busy, but very good. Amy and I went to Maui for a week. Now the band is in full Summer schedule mode. We recently played a big event at The Denver Zoo that was awesome. We also just played at Sports Authority Stadium (home of The Denver Broncos). Amazing settings. We have SO MANY cool shows this Summer. Most of them are free, and all of the outdoor shows are all-ages. We would love to see you :-)

04/26/2012
Things are about to get really busy for That Eighties Band. We have a ton of shows coming up this Summer that will bring us to a lot of cool places. Tomorrow we are playing a new venue called The Rex. Tickets sold out for it a month in advance! So cool.
Mile High Feedback did a really nice review of That Eighties Band at a recent show. You can check it out here.
Congratulations to my friend Kyrylo Fesenko for signing with The Indiana Pacers! He is an awesome guy and a great supporter of That Eighties Band. He took Amy and I out the night before he left. We will miss him, but are SO excited for his future. Good luck Fes!!! You can read about his signing here.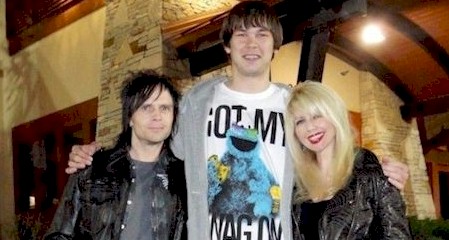 03/27/2012
I finally finished editing a few new videos of the band. One is a 60 second commercial type video. The other one is a longer live video. I hope you like them!

01/19/2012
Happy New Year! I have not done a good job updating here lately. We have been so busy playing, and doing a LOT of behind the scenes stuff as well. It's all good, but I sometimes run out of time. Here are some highlights since I last wroteÖwe played a corporate party for Google. We did an awesome NYE show in Denver for 3,000 people. I doubled the size of our sound system. Now we can be REALLY LOUD if we need to. On NYE we met Kyrylo Fesenko, who is an NBA player. He has come to a few shows, came to a party at my house, and even took me and Amy to a Denver Nuggets game. All this reminds me that we truly have the best job in the world.
2012 is looking like it will be an amazing year. I just posted about 75 shows for 2012! There will be more to come. Hope to see you out there!